True North Scraps does not have a new release for you this week but I love to show you the gorgeous layouts the North Stars have been working on recently.
First on the Clip Show is
5 Shades of Gray
,
Add On
and
Li'l Black Dress Alpha
. There are 41 glittery, shiny and classic elements inside this kit. The 14 patterned papers, 5 glitter papers and 5 solid papers are a perfect complement to the elements and they will make your LOs exude class. As a bonus with purchase, I've included the LBD (Li'l Black Dress) alpha for free, a $2.99 value. You can also pickup the elegant mini 5 Shades of Gray Add On.
Here are a couple of layouts from North Star Robin.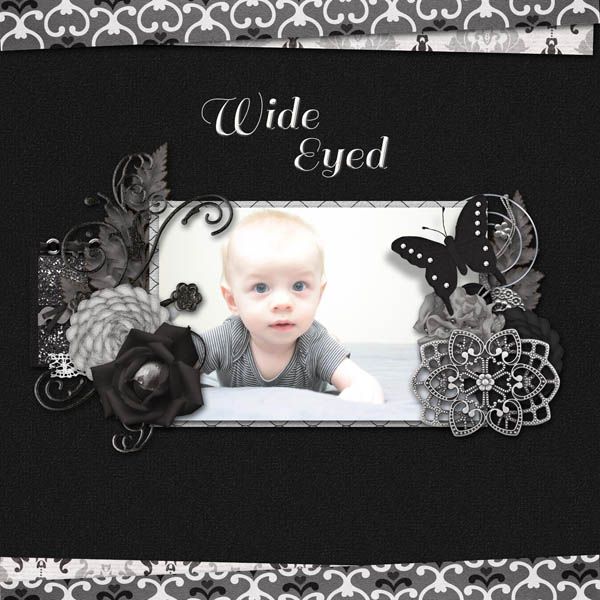 Next up is
Whisper
,
Whisper Reverse Papers Add on
,
Card stock
and
Alpha
. Soft and delicate. Vintage. Those are words Dawna used to describe this kit. If you like the romantic look, have some photos of the kids dressed up in their Easter finest, or know a sweet newborn baby, you need this kit. Outdoor wedding season is coming up. This kit would be perfect for something like that!
Here's a few from North Star Tina.
The next kit is
Fresh As A Daisy
. Don't the beautiful greens of this kit remind you of the first little sprouts poking through the dirt, the trees leafing out, grass coming back to life, and just an overall freshness. This kit has 42 elements including plenty of daisies and there are even an adorable little girl and boy gnome to watch over your LOs. With gorgeous papers are so fresh and outdoorsy. You will have trouble deciding which ones you want to use first.
North Star poki create a few layouts for us too!
True North Scraps and Keystone Scraps got together to create this beautiful
Retro Road Trip
kit. With fun retro colors and just the right textures, this kit will be perfect for helping you create so many layouts about your day trips, weekend getaways and cross country travels. Scrap the whole journey with 70 elements, 38 papers (includes cardstocks!), and a full alpha!
Here's a layout by North Star Debbie using Retro Road trip.
Plus I found a few by North Star Karrie.
Here's a kit that had just recently be released called
Blossoms of My Heart
. This is a lovely feminine kit. Did you take your mother out for Mother's Day? This kit will be perfect for scrapping those photos with. With 40 gorgeous elements in such pretty shades of pinks and purples, with a hint of green and yellow thrown in for good measure. It's heavy on flowers, but that's what makes it such a great feminine kit. It comes with 16 papers include 4 glitter sheets! As well, I have a cute alpha in this kit. If you love papers Dawna has created an extra pack of papers you can also get, called
Blossoms Of My Heart Swiss Dot Papers
.
Here's one from North Star Kandi.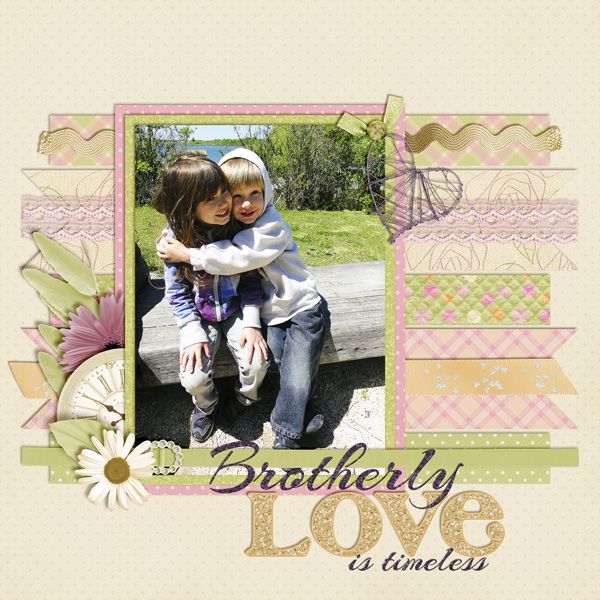 Plus I also found a few from North Star Jennifer.
The last kit to talk about is
Smooth Sailing
. This huge nautical kit is the perfect colours for scrapping a Disney Cruise Line vacation, but you will find that it works well for so many summer or vacation photos. There's a sandy beach, relaxation and play elements too, so even if you have never sailed on an ocean cruise, but you have been to the shore, this kit is for you! Inside you will find 22 beautifully textured papers and 47 highly detailed elements. Also included is a cute alpha with just a hint of glitter that will remind you of the sunlight glinting off the water. It has a full upper and lower case alpha, the numbers 0-9 and some punctuation.
Here's North Star Lynn's layout using Smooth Sailing.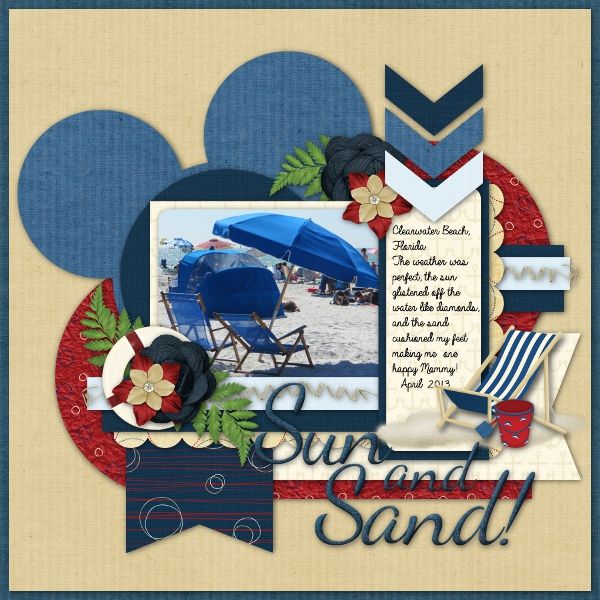 I hope you enjoyed the North Stars Clip Show of our favorite True North Scraps kits. Be sure to check back very soon for Dawna's next release. Have a great week!