Leaving a Legacy Designs has released "Framed" an expansion of her Design Quest mini "Bad Piggies" Full of cute elements related to The Three Little Pigs you can use this kit to scrap story time at the library or 'caught in the act' photos.
Framed will be 30% off all weekend at Stuff to Scrap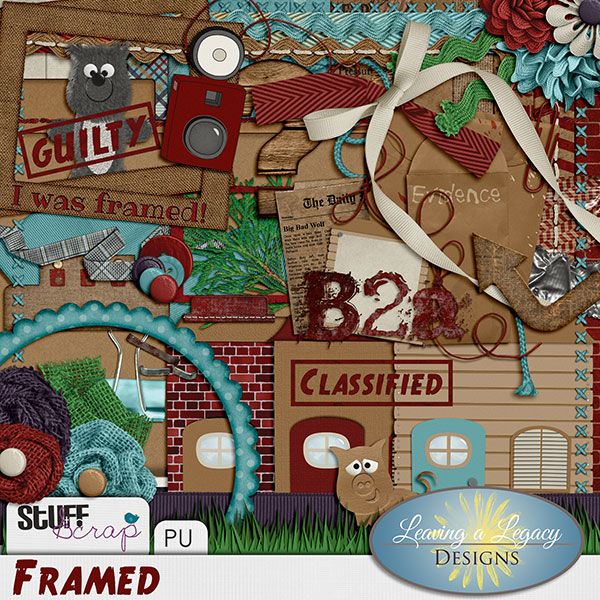 Here are a couple of layouts that I made with Framed
For the first layout I also used a template from M&M Designs "
Blunderbuss
" also available at Stuff to Scrap. And the third layout uses a template from Karen Diamond Designs "
Time Saver Templates v5
" available at Scraps 'N Pieces.
Thanks so much for stopping by today and I hope you have a wonderful weekend!