I can't believe the summer has gone so quickly! Now the kids are back in school or heading back shortly. Next thing I know there will be leaves all over the ground.
But back to school time is an exciting time for parents and children alike. We all take those photos of our kids before they leave for their first day. Then we have to scrap those photos of course! True North Scraps has the perfect kit for that called
Welcome Back
How cute is this? There are 48 elements and 24 papers as well as a full alpha that includes many punctuation symbols. The children come with school uniforms in case you need them. There is more to Welcome Back than just
this
kit.
Available separately is a pack of more clothes for the children! You can personalize your children elements and make your LOs unique.
Isn't this fun?!!
Also available is a pack of solid card stocks
And finally, there is a pack of 4 quick pages in case you are finding this time of year hectic but still need those photos scrapped.
These are all very reasonably priced, and on top of that they are 30% off until Sept 6th. And for even more savings, pick up the
bundle of all 4 packs
, also on sale for 30% off until Sept 6th.
The North Stars have made some fantastic LOs using this kit!
And now.... the blog hop! The North Stars have made some wonderful brag book pages for you to collect! You can start here with mine: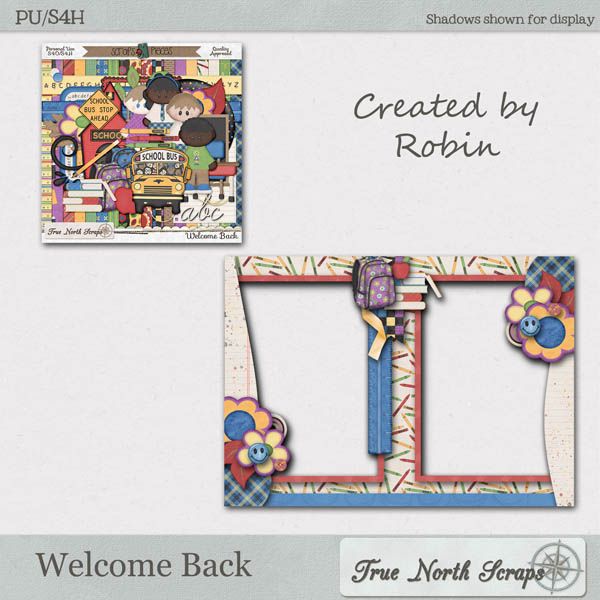 Click image to download
Now you can hop to collect the rest!
Kandi
Debbie
poki
Karrie
Robin
Tina
Melissa
Dawna