There are so many things to love about fall! The crisp refreshing air after a hot summer, the beautiful shades of red and gold in the trees, giant leaf piles to hop in, and of course Thanksgiving! It's a wonderful time of year to be with your family enjoying fall activities and of course eating tons of delicious food!!
This new kit, by Busy Crafting Mommy Designs called Fabulous Fall, captures a little bit of the things that are so special about fall. You will find plenty of leaves to scrap your leaf jumping adventures as well as some cute Thanksgiving food felties.
This kit includes 16 patterned papers, 7 solid papers, and 49 elements.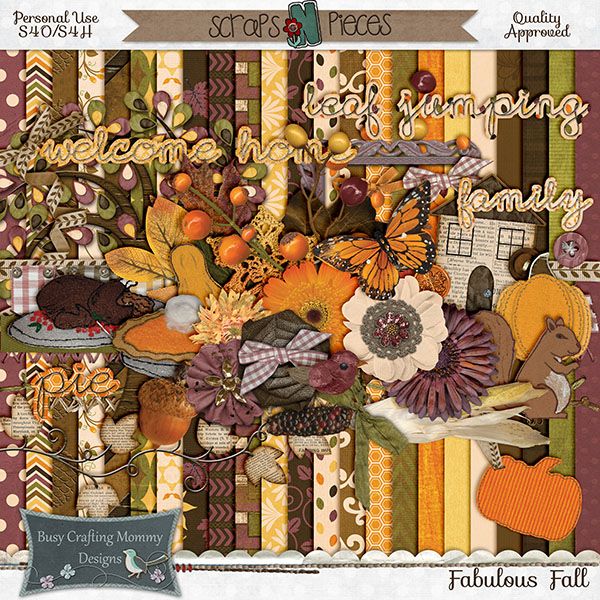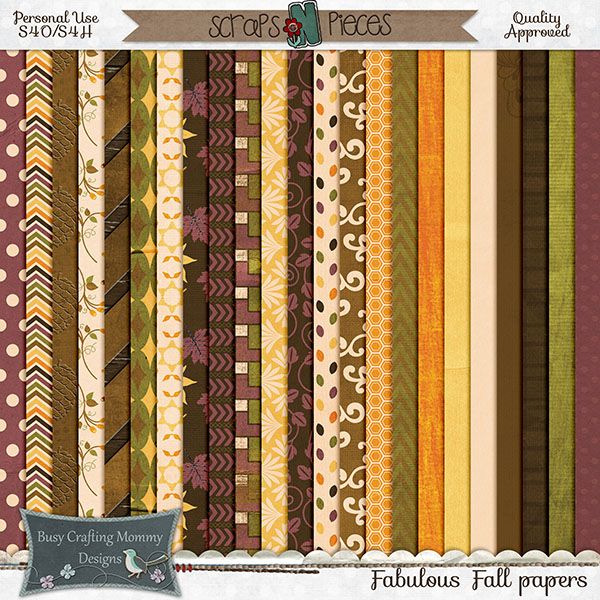 Fabulous Fall is 40% off the first week, so grab it quick to start scrapping some beautiful fall layouts. Check out the wonderful pages made by our CT for some great inspiration!
by Melissa:
by Wendy:
Using Daily Double templates from Inspired By You Designs
by Shelby:
She Creates DSD template
BCMD DSD template
by Kiana: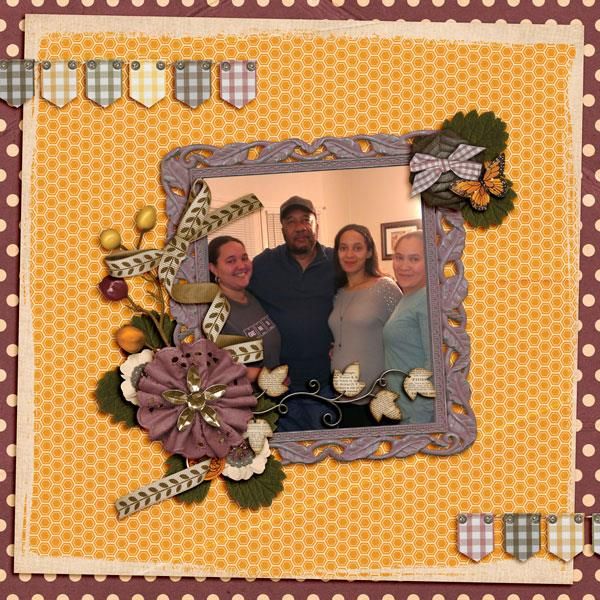 by Vanessa: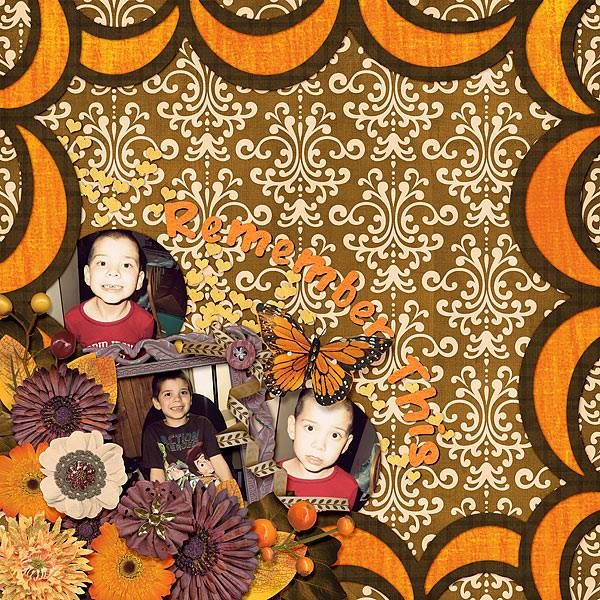 and Vanessa has a freebie on her blog as well: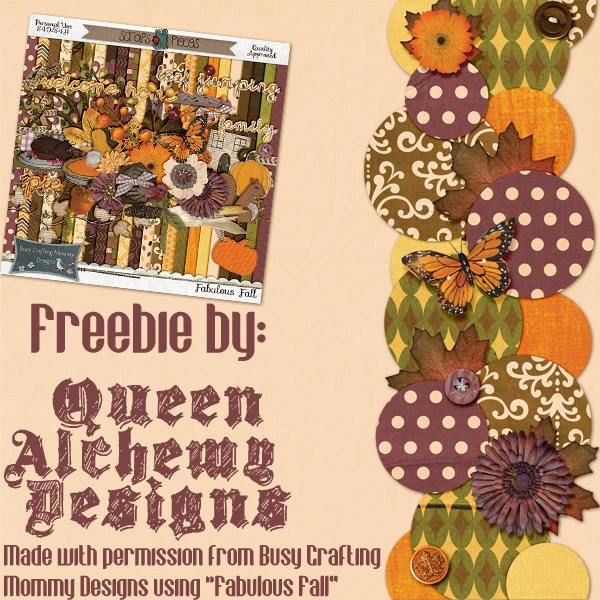 by Janet:
BCMD DSD template
By Robin: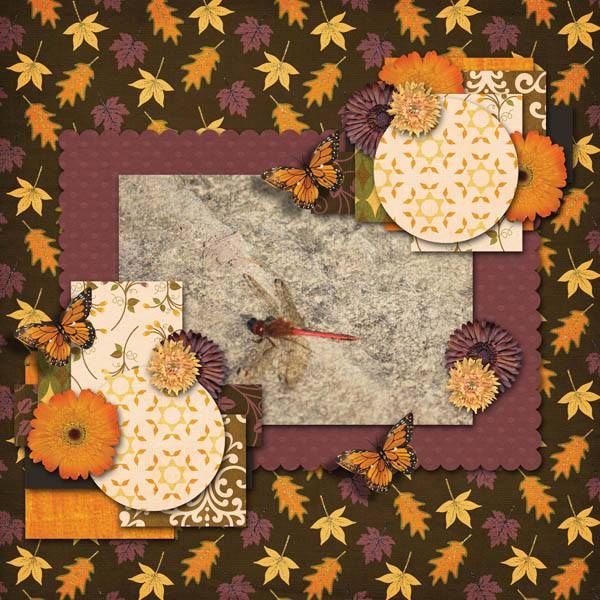 using a Temptations Remix 4 template by Wendy Tunison Designs
by Meg: