Good morning everyone! Today I'd like to present to you Campfire from Leaving a Legacy Designs. Campfire is a cute camping kit filled with all kinds of fun camping elements and even some beautiful flowers (my favorite) and leaves. Whether you camp in a tent or a camper, this kit has plenty of great elements to document your fun time. There's even a S'More's Add On available on Kimberly's
Facebook
page to add to your scrapping fun.
And, there's also a set of Word Art that coordinates
Here's a look a the S'More's Add On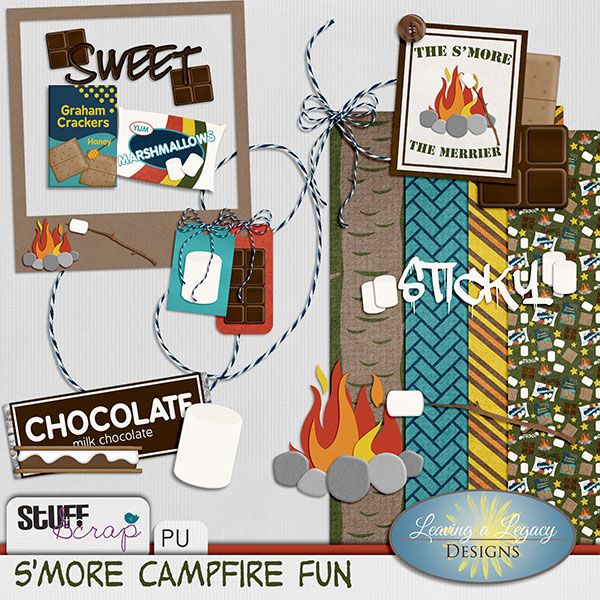 Here are the pages that I made with the kit
One of the things that I really love about the kit is it's versatility. I don't have any 'camping' photos, but I was able to create these great layouts and the cluster frame that I made for you is perfect for any fall photos that you may have yet to scrap.
Thanks so much for stopping by today!